POPS Pastor's Retreat
A rejuvenating retreat in the beautiful Sierra foothills, with opportunities for rest, relaxation, connection, support and teaching.
EVENT OVERVIEW
October 10-12. 2023
Every pastor needs time away for worship, teaching, community-building and relaxation.  To be able to do so with brothers and sisters in Christ in a beautiful and refreshing environment is a special treat.   Del Oro Camp and Conference Center is located in the Sierra foothills in a quiet and peaceful pine forest setting.   We look forward to gathering together!
FEATURED SPEAKER:  Author, pastor and professor Darrell Johnson will join us for in-depth teaching and discussion.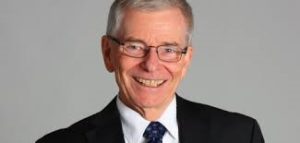 Darrell Johnson has been preaching Jesus Christ and His Gospel for over 50 years. He has served a number of Presbyterian congregations in California, including Fremont Presbyterian Church, as well as Union Church of Manila in the Philippines, and the historic First Baptist Church in the heart of Vancouver, Canada. He has taught preaching for Fuller Theological Seminary, Carey Theological College in Vancouver, and Regent College in Vancouver. He has authored eight books, including "The Glory of Preaching" and "Discipleship on the Edge: An Expository Journey Through Revelation," and is in demand as a preacher and mentor to pastors around the world.  He is currently serving as Scholar-in-Residence for The Way Church and Canadian Church Leaders Network, and still serves Regent College part-time as Teaching Fellow.  He and his wife Sharon have been married 50 years. Together they have raised four children adopted from four different countries of the world, and now enjoy loving 11 active grandchildren!
The retreat is open to all POPS teaching elders and candidates.  Financial concerns should not be a limiting factor for attendance, so the expenses for any teaching elder who would not otherwise be able to attend for financial reasons will be covered by special funds.  Email Mark Eshoff, Stated Clerk, for more information ([email protected]).
Cost:  $220 – Double Occupancy
$260 – Single Occupancy
CLICK HERE for the registration link
DATES & LOCATION
DATE:
Tuesday, October 10 - Thursday, October 12, 2022
LOCATION:
Del Oro Camp and Conference Center
17631 Lake Vera Purdon Rd.
Nevada City, CA 95959
campdeloro.org

TRAVEL INFO: