POPS Pastor's Retreat
A rejuvenating retreat in the beautiful redwoods of the Santa Cruz Mountains with opportunities for rest, relaxation, connection, support and teaching.
EVENT OVERVIEW
Every pastor needs time away for worship, teaching, community-building and relaxation.  To be able to do so with brothers and sisters in Christ in a beautiful and refreshing environment is a special treat.   Mission Springs Christian Conference Center is located in the Santa Cruz Mountains in a quiet and peaceful setting amidst old-growth redwoods.   We look forward to gathering together!
FEATURED SPEAKER:  Author and Professor Jerry Sittser from Whitworth University in Spokane, WA will join us for in-depth teaching and discussion.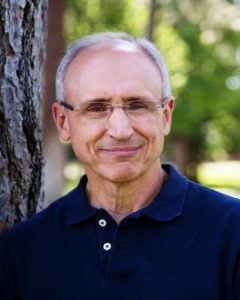 Jerry Sittser specializes in the History of Christianity, Christian Spirituality, and Religion in American Public Life at Whitworth University. He founded the Certification for Ministry program, the Masters of Arts in Theology program, and the Academy of Christian discipleship. Currently he is serving half-time as professor of theology and half-time as senior fellow and researcher in the Office of Church Engagement.  He holds degrees from Hope College (B.A.), Fuller Theological Seminary (M.Div.) and University of Chicago (Ph.D.). He has written eight books, too. Sittser won the Hope College Distinguished Alumni Award in 2009 and has been voted Most Influential Professor ten times by the Whitworth senior class, most recently by the Whitworth Class of 2015. During graduate school he also won the Jacob K. Javits National Graduate Fellowship award.  He is currently doing research on the history of the "catechumenate," which refers to how the church has trained people in the faith over the past 2,000 years. Jerry is a frequent speaker at conferences, and enjoys music, literature, hiking, woodworking, and attending the Oregon Shakespeare Festival every year with his family. Married to Patricia since 2010, he has three married children, two married step-children, and two grandchildren.
The retreat is open to any POPS teaching elders or candidates.  Financial concerns should not be a limiting factor for attendance, so the expenses for any teaching elder who would not otherwise be able to attend for financial reasons will be covered by special funds as well.
CLICK HERE for information and the registration form
DATES & LOCATION
DATE:
Tuesday, October 4 - Thursday, October 6, 2022
LOCATION:
Mission Springs Christian Conference Center
1050 Lockhart Gulch Rd.
Scotts Valley, CA 95066

TRAVEL INFO: